Contact us to schedule an appointment today?
You'll find that our services are convenient, safe and competitively priced.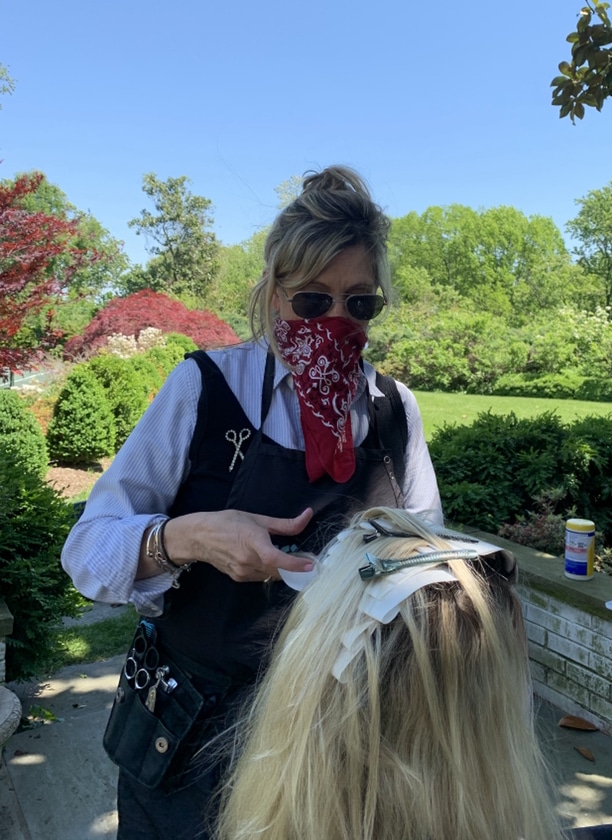 Your barber or stylist will wear a mask and bring everything for the appointment, including a salon chair and a loopless mask for your convenience.
Only a small amount of space is required, and we'll set up wherever you feel most comfortable – indoors or out.
To prepare for your service, all you need is clean hair with little-to-no-product. Your stylist will simply spritz with water to begin.
Safety is Our Top Priority.
Nothing is more important than the health and well-being of our clients and team members. Enjoy the peace of mind in knowing that we will go above and beyond to follow all the most current sanitation procedures.
Plus, we've put a number of extra measures in place to continue to ensure safety throughout the duration of COVID-19. If you or anyone in your household is not feeling well prior to your appointment, we'll reschedule free-of-charge.
#2 is only $50.
#3 is only $40.
Schedule five or more for  as low as $39 each.
Discounts for children with an  adult.
starting at $75
Please schedule a consultation in advance so we can be sure to accommodate your coloring service.
starting at $150
Inquire About An Appointment
Submit the following form and someone will be in touch as quickly as possible to confirm your appointment and answer any questions you may have.